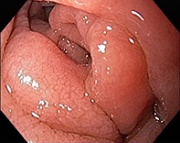 Coeliac disease screening remains controversial
By Jane Lewis 
The latest US Preventive Services Task Force (USPSTF) recommendation on coeliac disease has concluded that current evidence is 'insufficient to assess the balance of benefits and harms of screening for celiac disease in asymptomatic persons.'
Although some evidence was found regarding the diagnostic accuracy of coeliac disease testing, 'little or no evidence was identified to inform most of the key questions related to benefits and harms of screening,' concluded the authors of the USPSTF evidence report and systematic review, published with the recommendation statement in JAMA.
Speaking to Medicine Today, Laureate Professor Nick Talley, gastroenterologist and Professor of Medicine at the University of Newcastle, said the question of who to screen for coeliac disease remains controversial.
In an editorial published in JAMA Internal Medicine on the same day as the USPSTF recommendation, Professor Talley and coauthor Professor Marjorie Walker, from the University of Newcastle's School of Medicine and Public Health, pointed out that while the task force did not recommend case finding among people who were asymptomatic, other guidelines and a meta-analysis suggest active case finding (by serological testing) in people with symptoms suggestive of coeliac disease, as well as those with known associated conditions. 
'The US task force has taken a very conservative view,' said Professor Talley. 'My personal view is that if a patient has possible symptoms that may be arising because of coeliac disease – gastrointestinal or other – then it's reasonable to look for the problem.' 
However, the editorial's authors said they did not recommend population screening, nor a lifelong gluten-free diet for individuals without coeliac disease. 
'Many patients will complain about symptoms after eating gluten-containing products, but most won't have coeliac disease, and most won't be confirmed to have non-coeliac wheat sensitivity either,' commented Professor Talley. 'A gluten-free diet not only increases the costs of eating, it doesn't necessarily provide better health of outcomes, and may even lead to worse outcomes for some people.' 
The authors of a second editorial, accompanying the USPSTF papers in JAMA, said many clinicians would find the US task force recommendation disappointing. 'Recognizing that most celiac disease is undetected and may present with diverse symptoms, it is reasonable that clinicians should have a low threshold for testing for celiac disease, especially in high-risk populations such as those with an affected family member or type 1 diabetes mellitus,' they stated. 
JAMA 2017; 317: 1252-1257.
JAMA 2017; 317: 1258-1268.
JAMA 2017; 317: 1221-1223.
JAMA Intern Med; 2017: doi:10.1001/jamainternmed.2017.0695.
Picture credit: © Gastrolab/SPL. Duodenum of a patient with coeliac disease.