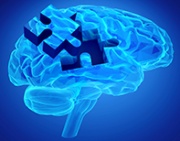 Early initiation of anticoagulant therapy in AF may protect against dementia
By Nicole MacKee
Early initiation of anticoagulant therapy in patients with atrial fibrillation (AF) may help to preserve cognitive function, Swedish researchers have reported in the European Heart Journal.
A retrospective registry study of more than 444,000 patients with a hospital diagnosis of AF but no previous diagnosis of dementia found that oral anticoagulation therapy was associated with 29% lower dementia risk in an intention-to-treat analysis (hazard ratio [HR], 0.71; 95% confidence interval [CI], 0.68-0.78), and 48% lower dementia risk in an on-treatment analysis (HR, 0.52; 95% CI 0.50-0.55). There was no difference between patients taking warfarin and those taking non-vitamin K oral anticoagulants.
The researchers reported that absence of oral anticoagulant therapy was an independent risk factor for dementia, along with age, Parkinson's disease, earlier stroke and alcohol abuse.
They also noted that fewer than half of the patients with AF had filled their prescription for an oral anticoagulant one month after first being diagnosed with the condition.
'Our findings regarding dementia protection may provide a second argument for initiation of treatment among untreated AF patients,' they wrote. 'Since the time from diagnosis to start of treatment appears to be an independent risk factor, early initiation of treatment is desirable in order to preserve cognitive function.'
Professor Perminder Sachdev, Co-Director of the Centre for Healthy Brain Ageing (CHeBA) at the University of New South Wales, Sydney, said the findings were interesting, but advised caution in the interpretation of a registry study, albeit from a registry known to be among the best in the world.
Professor Sachdev said it would be helpful to have imaging data to confirm that there were fewer cerebral infarcts in patients on oral anticoagulants and that this was responsible for the lower rates of dementia.
'Often, on MRI scans of people with AF, we see small infarcts which may never have become clinically manifest as strokes or transient ischaemic attacks, but are putting people at increased risk of dementia. So, if you can prevent those embolisations, you will reduce the risk of dementia.'
He said clinicians were mindful of the possibility of underlying AF when assessing patients for dementia, but these findings reinforced the importance of doing a thorough physical examination.
'It's helpful to keep [AF] in mind as a modifiable risk factor for dementia when you assess someone for dementia,' he said. 'Patients with AF have another reason to take their anticoagulant therapy seriously.'
Eur Heart J 2017; 00: 1-9; doi:10.1093/eurheartj/ehx579.
Picture credit: © goanovi/stock.adobe.com