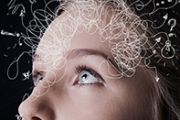 © LIGHTSPRING/SHUTTERSTOCK MODEL USED FOR ILLUSTRATIVE PURPOSES ONLY
Maternal autoimmune disease linked with ADHD in offspring
By Melanie Hinze
Maternal autoimmune diseases may be associated with increased risk of attention deficit hyperactive disorder (ADHD) in offspring, according to the authors of a cohort study and meta-analysis published in JAMA Pediatrics.
Previous research had suggested a link between maternal autoimmune disease and neurodevelopmental disorders in children; however, according to the authors, few had looked specifically at ADHD.
Their cohort study included 63,050 singleton children born at term (37 to 41 weeks) in New South Wales, from July 1, 2000 to December 31, 2010, with follow up continuing to 2014. A total of 12,610 infants with a maternal autoimmune diagnosis were propensity score matched to 50,440 control infants.
In their meta-analysis the authors reviewed five retrospective cohort studies, including the present study.
In the cohort study, any maternal autoimmune disease was associated with a 1.3 times increased risk of ADHD in offspring. Type 1 diabetes was linked with a 2.23 times greater risk of ADHD, psoriasis with 1.66 times the risk, and rheumatic fever with a 1.75 times greater risk.
In the meta-analysis, any maternal autoimmune disease was linked with a 1.20 times increased risk of ADHD in offspring, type 1 diabetes with a 1.53 times greater risk, hyperthyroidism with 1.15 times the risk and psoriasis with 1.31 times the risk.
The authors suggested there may be a shared vulnerability between autoimmune diseases and ADHD, or a potential role for maternal immune activation in the expression of neurodevelopmental disorders in children. They said their findings highlighted the importance of high quality multidisciplinary care for women with autoimmune diseases and their children.
Professor Desiree Silva, Head of Department of Paediatrics and Co-Director of ORIGINS at the University of Western Australia, Perth, said, 'This is an impressive study which shows the association of maternal autoimmune diseases and offspring ADHD'.
'This study does not imply a direct causal link but the opportunity to look at the epigenetic effects of maternal autoimmune diseases switching on the ADHD gene or other neurodevelopmental disorders, including severity, may be an exciting next step using longitudinal studies,' she added.
JAMA Pediatr 2021; doi:10.1001/jamapediatrics.2020.5487.