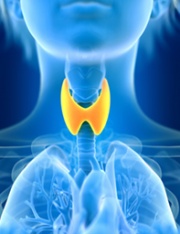 New subclinical hypothyroidism recommendations lack evidence, says expert
By Melanie Hinze
There is insufficient evidence to support recommendations made in new subclinical hypothyroidism (SCH) guidelines published in the BMJ, according to an Australian expert.
Professor Duncan Topliss, Director of Endocrinology and Diabetes at the Alfred Hospital, and Professor of Medicine at Monash University, Melbourne, told Medicine Today that the guidelines were supported by insufficient evidence, particularly for younger patients.
The guidelines issued a strong recommendation against prescribing thyroid hormones in almost all adults with SCH. They stated this did not apply to women who were trying to become pregnant or patients with TSH levels below 20 mIU/L. It also may not apply to patients with severe symptoms or young adults (such as those aged 30 years or younger).
Professor Topliss explained that these recommendations largely drew on the TRUST trial, a very important trial in older patients with SCH that found no benefit of treatment for this population. The remainder of the meta-analysis largely used small-scale trials.
Professor Topliss noted that epidemiological studies had shown an association between SCH and cardiovascular disease; however, this link had not been seen in elderly patients. In fact, overtreatment in the elderly may be worse than undertreatment, due to a risk of inducing cardiac arrhythmia and bone loss. However, for younger patients, there was an absence of interventional trial data looking at cardiovascular outcomes.
'To state that SCH should not be treated is ignoring the epidemiological evidence available for younger patients,' said Professor Topliss.
'While its appropriate to say that we do not know categorically if we should treat, we don't know with any certainty that we shouldn't', he said.
The Society for Endocrinology (SfE) and the British Thyroid Association (BTA) also issued a joint statement challenging the recommendations, saying that the conclusions drawn were not justified due to overextrapolation of data, most of which was from older patients with milder symptoms or from small-scale studies.
'Both SfE and BTA disagree with the conclusion that most adults with SCH do not require treatment, as the guideline does not provide sufficient evidence, especially in younger individuals, to support this claim,' they wrote.
'SfE and BTA are concerned that these recommendations could influence primary care physicians to dismiss patients with subclinical hypothyroidism, particularly younger ones, which could lead to some missing out on vital treatment if their condition progresses,' they added.
BMJ 2019; 365: l2006.
www.endocrinology.org/press/press-releases/society-for-endocrinology-british-thyroid-association-issue-statement-against-new-treatment-recommendations-for-subclinical-hypothyroidism.