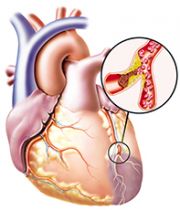 © J FALCETTI/ISTOCKPHOTO.COM
Recreational substance use linked to premature heart disease in the young
By Nicole MacKee
Young adults using four or more recreational substances have an almost nine-fold risk of premature cardiovascular disease compared with people who do not use these substances, researchers report in Heart.
In a cross-sectional analysis of data for more than 1.2 million US veterans, researchers looked at drug, alcohol and tobacco use and its association with premature atherosclerotic cardiovascular disease (ASCVD). More than 135,000 people with premature ASCVD and 7700 with extremely premature ASCVD were compared with more than 1.1 million controls with nonpremature ASCVD.
The researchers found that, compared with controls, patients with premature ASCVD were more likely to use tobacco (62.9% vs 40.6%), alcohol (31.8% vs 14.8%), cocaine (12.9% vs 2.5%), amphetamine (2.9% vs 0.5%) and cannabis (12.5% vs 2.7%). They reported a cumulative impact with each additional substance used: only one substance (odds ratio [OR], 2.05), only two (OR, 3.45), only three (OR, 6.38) and four or more (OR, 8.85).
Premature ASCVD was defined as having a first event at under age 55 years for men and under age 65 years for women. Extremely premature ASCVD was defined as a first event under age 40. ASCVD events occurring at age 55 or above for men and 65 or above for women were considered nonpremature.
Professor Shane Darke of the National Drug and Alcohol Research Centre, UNSW, Sydney, said the research highlighted concerns that substance use resulted in 'old hearts in young bodies'.
'The emerging pattern that we are seeing is accelerated ageing with a whole range of substances,' Professor Darke said.
Of particular concern, he said, were the highly toxic effects of methamphetamines, which were widely used in Australia (Drug Alcohol Depend 2017; 179: 174-179).
'Methamphetamine seems to be more toxic because it has a longer half-life, so you're exposed to those hypertensive spikes for longer,' he said.
Also concerning, he said, were the findings of a cumulative cardiovascular impact of substance use. 'Most people who are substance dependent don't just use one substance,' he said. 'For instance, if someone is a heavy methamphetamine user, they are also likely to be drinking, and, beyond question, smoking.'
The researchers also suggested that women who used recreational substances may be at greater risk of cardiovascular impacts than men. The authors of an accompanying editorial, however, queried the finding due to the small sample size.
While acknowledging the hesitancy around this result, Professor Darke said it was important to follow up this possible risk.
'You are typically thinking of heart disease as a predominantly male issue in the under-40 age group, so if there is accelerated risk for women, doctors need to be aware of that.'
Heart 2021; 0: 1-7; doi:10.1136/heartjnl-2020-318119.