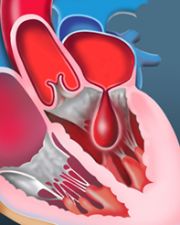 Rheumatic heart disease in pregnancy linked with poor neonatal outcomes
By Dr Emily Lathlean MB BS, FRACGP
A systematic review and meta-analysis published in PLoS ONE has found higher rates of preterm births and perinatal death in women with rheumatic heart disease (RHD).
Australian researchers reviewed data on 3928 pregnancies from 22 eligible studies (11 of these eligible for meta-analyses) that reported rates of adverse events in pregnant women with RHD. Studies were published between 1990 and 2020 and conducted across several countries, including Australia, India, South Africa, Egypt and Canada.
Women with RHD were found to have high rates of preterm birth, low birth weight, intrauterine growth restriction (IUGR) and perinatal death. A New-York Heart Association heart failure classification of III or IV before pregnancy was associated with higher rates of preterm births and perinatal death, and moderate to severe mitral stenosis was associated with higher rates of preterm births and IUGR.
Associate Professor Michael Stark, neonatologist at the Women's and Children's Hospital in Adelaide, welcomed the study, as he said RHD in pregnancy was 'a maternal morbidity with significant implications for both the mother and her developing baby, which may be underappreciated by many clinicians.'
The study found developing countries had higher rates of adverse neonatal outcomes compared with developed countries. Shortages of health services, delayed access to tertiary centres and poorer education among women with RHD were suggested as possible contributing factors.
Higher rates of preterm and perinatal death were also found in Indigenous Australian and New Zealand mothers compared with non-Indigenous mothers. Indigenous mothers with RHD were younger and more likely to present later for antenatal care (at greater than 20 weeks' gestation), be socially disadvantaged and to smoke during pregnancy.
The researchers called for further measures to close the gap between health inequalities among disadvantaged populations as a priority and to eradicate RHD among women of childbearing age.
A greater emphasis on pregnancy planning, early antenatal consultations and prompt specialist involvement in women with RHD were among the researchers' recommendations, as well as consideration of large-scale echocardiographic screening for RHD in pregnancy in high-risk populations.
'Awareness of the association between maternal RHD and poor pregnancy outcomes is important,' Professor Stark said. 'Simple recognition and active management of these high-risk pregnancies may improve health outcomes for both mother and baby.'
The study findings highlighted the need for further research in the area.
'The authors acknowledged the low quality of many of the studies included in the review,' Professor Stark said. 'As such, it is critical that well-designed prospective intervention studies are performed, particularly focusing on disadvantaged populations, to ensure a healthy start to life for all.'
PLoS ONE 16: e0253581; https://doi.org/10.1371/journal.pone.0253581.