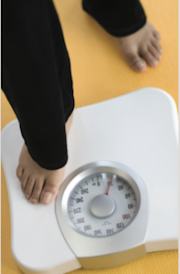 Weight gain between pregnancies may increase gestational diabetes risk
By Nicole MacKee 
Maintaining a stable, healthy weight throughout the reproductive years can help women to reduce their risk of gestational diabetes mellitus (GDM), according to researchers who have found a link between interpregnancy weight gain and GDM. 
Norwegian researchers reported in PLOS Medicine that women who gained between 1 and 2 BMI units (kg/m2) after their first pregnancy had double the risk of GDM in their second pregnancy (adjusted relative risk 2.0), compared with women who maintained a stable weight (losing or gaining no more than 1 BMI unit). 
More than 24,000 women who had a first and second pregnancy between 2006 and 2014 were included in the study. 
Women who gained between 2 and 4 BMI units between pregnancies had 2.6 times the risk of developing GDM in their second pregnancy, while women who gained 4 or more BMI units had a 5.4 increased risk of GDM, compared with those who maintained a stable weight. 
The researchers said the link applied both in women who were normal-weight (pre-pregnant BMI <25 kg/m2) and in those who were overweight (pre-pregnant BMI ≥25 kg/m2) in their first pregnancy, but the association was strongest in normal weight women who gained weight between pregnancies. 
They also found that overweight and obese women may be able to prevent the onset of GDM by reducing their BMI by more than two units. 
Professor David McIntyre, Director of Obstetric Medicine at Mater Health Services and Head of the Mater Clinical School at the University of Queensland, Brisbane, said it was interesting to note that the link between weight gain and increased GDM was found across all weight categories. 
'Women may have been of normal weight in their first pregnancy and gained what you might think is a relatively small amount of weight but it did push up their GDM risk in the second pregnancy,' Professor McIntyre told Medicine Today.
'We need to encourage women to concentrate a bit more on their own heath in the postpartum period and that's often a difficult message to sell on a practical basis because [the focus is very much on the new baby].' 
Professor McIntyre, who is a former president of the Australian Diabetes in Pregnancy Society, noted that Norway had a lower incidence of GDM than Australia, which was partly due to different diagnostic criteria used in the two countries. Also, he said, the incidence of overweight and obesity was lower in Norway than it was in Australia. But, he said, the key message from the study remained valid. 'The message to women would be try to go into their second or subsequent pregnancies at a good weight. That's one of the most effective things they can do to prevent GDM.' 
PLOS Medicine; https://doi.org/10.1371/journal.pmed.1002367. 
Picture credit: © edbockstock/stock.adobe.com