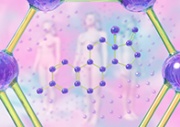 Does early menarche increase the risk of premature menopause?
By Nicole MacKee
Women who began menstruating at age 11 years or younger and have not had children may be at a substantially increased risk of premature natural menopause, a multinational study has found.
The study, published in Human Reproduction, drew on observational data from 51,450 postmenopausal women in Australia, the UK, Scandinavia and Japan, as part of the International collaboration for a Life course Approach to reproductive health and Chronic disease Events (InterLACE).
The researchers found that women who experienced menarche at age 11 or younger had a higher risk of natural menopause before age 40 (premature menopause; relative risk ratio [RRR], 1.80), and an increased risk of menopause between the ages of 40 and 44 (early menopause, RRR, 1.31), compared with those who had their first period between the ages of 12 and 13 years.
Women without children were also at a greater risk of premature menopause (RRR, 2.26) and early menopause (RRR, 1.32) than women with two or more children.
The risks were even higher for nulliparous women who also had an early menarche. These women were shown to have a fivefold increased risk of premature menopause and a twofold risk of early menopause, when compared with women who first menstruated between ages 12 and 13 years, and had two or more children.
Most of the study participants were born before 1960, with two-thirds born between 1930 and 1949. The mean age of menopause was 49.9 years, but 2% of women experienced premature menopause and 7.6% experienced early menopause.
The mean age of the menarche for study participants was 13.2 years, with just over 14% of the participants experiencing early menarche at age 11 or younger. The authors did note, however, that in many high income countries there has been a long-term decline in the age at menarche, a decline in the mean fertility rate and increased use of fertility treatments, so their findings should be applied with some caution to the current generation of young and middle-aged women.
Professor Susan Davis, Professor of Women's Health at Monash University, said the study was of interest, but questioned the relevance of the findings to women today.
'The nutrition and lifestyle [for the study cohort] was so different from today when it's more normal for a child to have a period under the age of 12,' Professor Davis told Medicine Today.
'When you're looking at countries like Denmark, the UK and Japan, the body weight of women at this time was very different from what we see today. It was also the precontraceptive pill era.'
The authors concluded that nulliparous women who had an early menarche could be prepared for the possibility of early menopause, and preventive strategies could be put in place to address the increased risk of chronic diseases associated with early menopause. 
Professor Davis said while it would be premature to base clinical practice on these findings, prevention of chronic disease is important in women who undergo early menopause.
Hum Reprod 2017: 1-8; doi:10.1093/humrep/dew350.
Picture credit: © Animated Healthcare Ltd/SPL