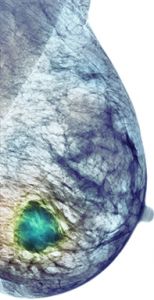 Does long-term metformin use lower risk of some breast cancers?
By Nicole MacKee
An observational study has found no association between type 2 diabetes and overall breast cancer risk, which US researchers suggest may be due to many participants' long-term use of metformin.
For the study, which was published in the Annals of Oncology, the researchers analysed the data from more than 44,000 women (aged 35 to 74 years) who had not been diagnosed with breast cancer but had sisters or half-sisters who had.
After a median follow up of 8.6 years, the researchers found no overall association between type 2 diabetes and breast cancer (hazard ratio [HR], 0.99).
They found some evidence that having diabetes was associated with an increased risk of triple-negative breast cancer (HR, 1.40). However, they also found that having diabetes for 15 years or longer was associated with a decreased risk of oestrogen receptor-positive (ER+) breast cancer (HR, 0.61).
'This may be explained in part by the observed inverse association between long-term metformin use for [type 2 diabetes] and the more common ER+ breast cancer,' the researchers wrote. 'It is possible that long-term use of metformin has reduced any risk of breast cancer associated with [type 2 diabetes].'
Professor Katherine Samaras, Endocrinologist and Clinical Researcher at the Garvan Institute of Medical Research, Sydney, said the findings were interesting, but urged caution in their interpretation.
'Starting from an understanding that type 2 diabetes increases cancer risk, this observational study showed some interesting associations,' she said, adding the caveat that such research did not establish causation or prevention.
'However, it supports that diabetes – and its associated obesity – are linked to higher rates of some types of breast cancer.'
She said it was important to note that factors such as entry criteria, selection biases and age at entry might have affected the results.
'The study found, for example, that the risk of ER+ cancer almost reached statistical significance. This doesn't exclude an association, just not in this population with all the biases implicit in the selection criteria, drop-out rates, etc,' she said.
Professor Samaras, who is also Professor of Medicine at UNSW and Notre Dame University, Sydney, said the findings were in line with earlier studies that had shown that metformin was associated with lower rates of all cancers including breast cancer.
'For example, the UK Prospective Diabetes Study showed lower incidence rates for all cancers in those taking metformin,' she said.
'The data were strong enough to stimulate two randomised controlled studies of metformin in people without diabetes who had breast cancer and, in a separate study, prostate cancer, where metformin was given in addition to standard therapy. Benefits were found for women with breast cancer randomised to metformin plus standard therapy, compared to standard therapy alone.'
Ann Oncol 2021; 32: 351-359.