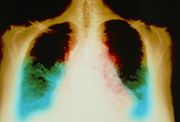 Empagliflozin found effective in heart failure regardless of mineralocorticoid receptor antagonist use
By Dr Emily Lathlean MB BS, FRACGP
A secondary analysis of the industry-funded EMPEROR-Reduced trial has found the use of mineralocorticoid receptor antagonists (MRAs) does not influence the effect of empagliflozin to reduce adverse heart failure (HF) and renal outcomes.
In the study, published in the Journal of the American College of Cardiology, researchers examined the influence of MRA use at baseline on the efficacy and safety of the sodium glucose co-transporter-2 (SGLT-2) inhibitor empagliflozin. It also examined whether empagliflozin influenced the prescribing of MRAs following randomisation. Of the 3730 patients with HF and a reduced ejection fraction (HFrEF) in the EMPEROR-Reduced trial, 71% were taking an MRA (eplerenone or spironolactone) at baseline.
The researchers found the effects of empagliflozin on the primary endpoint (cardiovascular [CV] death or HF hospitalisation), on most efficacy endpoints and on safety were similar in patients receiving or not receiving an MRA at baseline.
'This analysis provides further reassurance to clinicians that the benefits of SGLT-2 inhibitors in HFrEF were seen regardless of whether or not patients were on MRA therapy,' said Professor John Atherton, Director of Cardiology at the Royal Brisbane and Women's Hospital. However, he added, 'The suggestion [seen in the study] that patients on MRA may receive greater mortality benefit from empagliflozin most likely represents the play of chance given that the interaction effect was not significant, the EMPEROR-Reduced study was not powered for mortality, and the effect of dapagliflozin on mortality in the DAPA-HF study was similar regardless of MRA prescription status.'
Professor Atherton identified several limitations of the study, including a lack of randomised allocation of the compared patient groups, meaning patients on MRA were younger with better renal function, lower systolic blood pressure and lower left ventricular ejection fraction.
'Nonetheless, the findings are reassuring and provide further support for combination therapy in HFrEF, given that the safety and efficacy of these newer therapies are additive and independent of background therapy.'
An unexpected finding was that patients not on MRAs at baseline were 35% less likely to start MRA treatment during follow up if randomised to receive empagliflozin rather than placebo. Professor Atherton said he suspected this could be due to 'treatment inertia', where clinicians were less likely to change treatment in patients who felt well in the community.
Conversely, patients who were on an MRA at baseline were 22% less likely to discontinue this medication during follow up if randomised to receive empagliflozin rather than placebo.
Severe hyperkalaemia was less common in the empagliflozin group than the placebo group. Professor Atherton hypothesised that this, coupled with favourable effects on renal function, could partly explain why patients were less likely to discontinue MRA during the study.
Current Australian HF Guidelines recommend SGLT-2 inhibitors in patients with type 2 diabetes mellitus associated with CV disease and insufficient glycaemic control despite metformin. At time of publication in 2018, trials examining the clinical efficacy of SGLT-2 inhibitors in HF patients with or without diabetes were ongoing.
Professor Atherton said the study's findings were a 'timely reminder of the need for models of care that support the addition of disease-modifying therapies in eligible patients regardless of symptom status, as opposed to waiting for patients to deteriorate before offering life-saving treatments.'
J Am Coll Cardiol 2021; 77: 1397-1407.