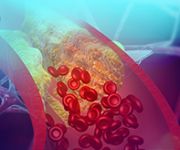 Ezetimibe the second-line treatment of choice for high cholesterol
By Dr Emily Lathlean MB BS, FRACGP
An international consensus guideline has recommended using ezetimibe as a second-line treatment in patients at high cardiovascular disease (CVD) risk with high cholesterol.
The guideline, published in The BMJ, was informed by data from a systematic review and meta-analysis of 14 trials and over 80,000 participants, using a GRADE (grading of recommendations, assessment, development and evaluations) approach to balance the benefits and harms and burdens of starting a proprotein convertase subtilisin/kexin 9 (PCSK9) inhibitor and/or ezetimibe.
The guideline panel suggested adding a second lipid-lowering medication in adults with elevated LDL-cholesterol levels (>1.8 mmol/L) at very high and high CVD risk and using these second-line medications in similarly high-risk patients who were intolerant to statins, but not in adults with low CVD risk. Ezetimibe was recommended in preference to PCSK9 inhibitors, but further adding a PCSK9 inhibitor to ezetimibe was suggested for adults already taking statins at very high CVD risk and patients at high or very high CVD risk who were intolerant to statins.
'The paper essentially reinforces current Australian and other international guidelines for lipid-lowering therapy based on the patient's calculated five-year absolute CVD risk,' said Professor Ian Hamilton-Craig, Professor of Preventive Cardiology at Flinders University School of Medicine, Adelaide, and Emeritus Professor of Medicine, Griffith University School of Medicine, Gold Coast.
'It differs, however, in defining low, moderate and high risk (less than 5%, 5 to 15% and 15 to 20%) compared with Australian guidelines (less than 10%, 10 to 15% and greater than 15%). It includes a group with very high risk (greater than 20%), which applies to patients with established cardiovascular disease.'
The magnitude of the benefits varied significantly between different risk groups, ranging from two fewer strokes in the lowest risk groups to 21 fewer in the highest risk.
'For patients with LDL-cholesterol levels greater than 1.8mmol/L on statins, or with statin intolerance, the paper does not recommend adding a second drug for those with low and moderate risk, but to add ezetimibe for those at high and very high risk,' Professor Hamilton-Craig explained. 'PCSK9-inihibitors are recommended only for those at very high risk as second-line add-on therapy to statins and ezetimibe. PCSK9-inhibitors, however, can only be prescribed in Australia by specialists under strict criteria for both primary and secondary prevention.'
The two medications were not associated with any important adverse events from two systematic reviews on harms, although the researchers noted that PCSK9 inhibitors required injections that sometimes resulted in injection site reactions.
BMJ 2022; 37: e069066; doi: 10.1136/bmjmed-2022-000134.