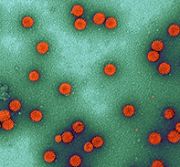 High prevalence of oral HPV in Indigenous Australians
By Melanie Hinze
The prevalence of oral human papillomavirus (HPV) is 15 times more prevalent in Indigenous Australians than non-Indigenous Australians, according to research published in BMJ Open.
In their ongoing prospective longitudinal cohort study, researchers from the University of Adelaide recruited 1011 Aboriginal and/or Torres Strait Islander adults from across eight sites in South Australia between February 2018 and January 2019, with 12 months' follow-up data reported to date. The study was developed in partnership with local Indigenous communities in South Australia and participants were primarily recruited through Aboriginal Community Controlled Health Organisations.
At baseline and follow up, participants provided information that included sociodemographic characteristics, health-related behaviours and quality of life, sexual history and oral health-related quality of life in self-report questionnaires. Samples of whole mouth fluid were also collected from participants to test for HPV carriage. 
At baseline, 35% of the 910 participants with valid saliva samples had any oral HPV infection. This was 15 times higher than that reported in a study of young non-Indigenous Australians and five times higher than reported in a systematic review involving participants from the US, Brazil, Mexico and Finland, the researchers noted. 
The most prevalent HPV types detected were types 13 or 32 (Heck's disease; in 23% of samples), followed by types 16 and 18, associated with oropharyngeal cancer (3.3%). 
At 12 months' follow up, 43% of the 645 participants with valid saliva samples had any oral HPV infection; 33% were HPV types 13 or 32 and 2.5% were HPV 16 or 18.
Study coauthor and Director of the University of Adelaide's Australian Research Centre for Population Oral Health, Professor Lisa Jamieson, noted in a University of Adelaide press release that HPV types 16 and 18 had the strongest carcinogenic potential.
'[Type] 16 has an almost 100 percent risk of getting cancer – so it's important we understand how prevalent this disease is in Indigenous communities,' she wrote. 
Dean and Head of School at the University of Adelaide, and another study coauthor, Professor Richard Logan, added that, 'Like all cancers, if [oropharyngeal cancer] can be detected early, it not only means less deaths, but also much improved quality of life for people who survive due to the need for less extensive surgery and other cancer treatment.' 
Future research will include a thorough clinical examination of the external head and neck, a complete oral examination, examination of the oropharynx, and blood testing for early stage oropharyngeal cancer.
'The study will yield important information on the prevalence, incidence, clearance and persistence of oral HPV infection among Indigenous Australians, with baseline estimates indicating a prevalence far in excess of those reported in other population groups,' the researchers concluded in their paper.
BMJ Open 2021; 11: e046928; doi: 10.1136/bmjopen-​2020-046928.