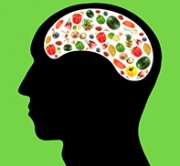 © MEEPOOHYAPHOTO/STOCKADOBE.COM
Less heart disease but more stroke in vegetarians, study suggests
By Bianca Nogrady
Vegetarians may have a significantly lower risk of ischaemic heart disease, but this comes at the cost of a higher risk of haemorrhagic stroke, a UK study has found.
Writing in the BMJ, researchers presented an analysis of data from 48,188 participants – including 16,254 vegetarians and vegans, 7506 pescetarians and 24,428 meat-eaters – in the European Prospective Investigation into Cancer (EPIC)-Oxford cohort study, who were followed for about 18 years.
The study found that vegetarians had a 22% lower rate of ischaemic heart disease compared with meat eaters, which amounted to 10 fewer cases of ischaemic heart disease per 1000 people over 10 years. The association was partly attenuated after adjusting for confounders such as self-reported high cholesterol, high blood pressure, diabetes and BMI.
However, vegetarians also showed a 20% higher rate of total stroke, which was mostly due to a 43% higher rate of haemorrhagic stroke, compared with meat-eaters. This association was not attenuated by adjustment for stroke risk factors, nor by adjustment for other factors such as total fruit and vegetable intake.
Pescetarians – who ate seafood but not meat – had a 13% lower rate of ischaemic heart disease but no significant increases in stroke rates.
The researchers suggested that some factors associated with animal meat consumption could be protective against stroke.
Commenting on the findings, Professor Clare Collins, Professor of Nutrition and Dietetics at the University of Newcastle, suggested food patterns in the vegetarian diet could play an important role in the increased risk of haemorrhagic stroke.
'When you look at the high salt and low fibre intakes of the vegetarians, it shows the levels were not different from the meat or fish eaters,' Professor Collins told Medicine Today. 'It suggests that if you are a vegetarian, you may need to take extra care to ensure you are following a very healthy vegetarian pattern and not just dropping out the meat, or relying on highly processed foods.'
Although the association between vegetarian diet and lower ischaemic heart disease was known, Professor Collins said the stroke data were relatively new findings.
'Whether it is true remains to be proven but this study is enough to suggest that it should be looked at more in other cohorts. Meanwhile, encourage those who are vegetarian to eat as healthily as possible.'
BMJ 2019; 366: l4897.