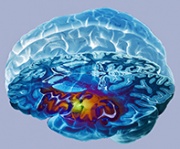 More intensive blood pressure control lowers recurrent stroke risk
By Bianca Nogrady
More intensive blood pressure (BP) control in patients with a history of stroke is associated with a reduction in the risk of recurrent stroke, researchers have found.
A randomised clinical trial, published in JAMA Neurology, compared standard with intensive BP control in 1263 Japanese patients who had experienced a stroke in the previous three years.
The standard treatment approach involved stepwise therapy to a target BP of below 140/90 mmHg, or 130/80 mmHg in patients who had diabetes, chronic kidney disease or a history of myocardial infarction. The intensive treatment group were treated stepwise to a BP target of less than 120/80mmHg.
Although the trial was stopped early because of slow recruitment and loss of funding, there was a nonsignificant 27% reduction in the rate of recurrent stroke in the intensive BP-lowering group compared with the standard treatment group.
There was also a significant 91% reduction in the rate of intracerebral haemorrhage in the intensively treated group compared with the standard treatment group, but no difference in the rates of ischaemic stroke and mortality.
The authors combined these findings with those of three earlier, similar randomised controlled trials in a meta-analysis, and found a statistically significant 22% reduction in stroke risk in patients on intensive BP control.
'Blood pressure-lowering has been strongly recommended for secondary prevention of chronic management after stroke since the results of the PROGRESS [trial] were published, but the optimum BP level and significance of intensive BP lowering needed to be examined,' the researchers wrote.
In an accompanying editorial, Professor Craig Anderson, Professor of Neurology and Epidemiology at UNSW Sydney, wrote that the study supported recent moves in hypertension guidelines to lower BP targets in patients at high risk to below 130/85 mmHg.
'Globally, just under half of the total BP-attributable disease burden occurs in people with systolic BP less than 140 mmHg, and most cardiovascular events occur in individuals who have had a previous event,' he wrote.
Speaking to Medicine Today, Professor Anderson, who is also a neurologist at Royal Prince Alfred and Executive Director of the George Institute, China, said despite its failure to achieve a significant outcome, the study was still important in directly evaluating more intensive BP control in this patient group.
'It gives us reassurance that the more intensive BP control, which the guidelines recommend, is beneficial and without any particular harm.'
JAMA Neurol 2019; doi: 10.1001/jamaneurol.2019.2167.
JAMA Neurol 2019; doi: 10.1001/jamaneurol.2019.1668.