New US clinical guidelines for prevention of peanut allergy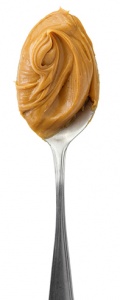 By Jane Lewis
New US clinical guidelines have been published that aim to address the growing public health problem of peanut allergy, and follow recent high quality research suggesting that peanut allergy can be prevented if peanut-containing foods are introduced in infancy. 
The Addendum Guidelines for the Prevention of Peanut Allergy in the United States – developed by an expert panel sponsored by the National Institute of Allergy and Infectious Diseases, part of the National Institutes of Health – supplement the 2010 Guidelines for the Diagnosis and Management of Food Allergy in the United States and provide three separate guidelines for infants at various levels of risk for developing peanut allergy. 
Speaking to Medicine Today, Professor Katie Allen, allergist at the Murdoch Children's Research Institute in Melbourne, and Director of the Centre for Food and Allergy Research, said that the Australian Infant Feeding Consensus Guidelines were reviewed and updated in mid-2016. 'Our guidelines underpin the current paper. We're comfortable with the US Addendum Guidelines, although they do go an extra step to provide specific information to high risk families that Australian allergy experts are currently discussing carefully,' she said.
In contrast to the current Australian consensus, the US guidelines provide separate recommendations for infants at various levels of risk. For all infants deemed to be at high-risk of peanut allergy – those with severe eczema, egg allergy or both – evaluation using skin prick testing or blood tests is recommended to determine if peanuts should be introduced. For infants with mild to moderate eczema, age-appropriate peanut-containing foods can be introduced at around 6 months of age. For infants without eczema or any food allergy, peanut-containing foods can be freely introduced in the diet together with other solid foods.
By contrast, Australian guidelines recommend that for every infant, regardless of risk, once solids have been started (at around 6 months of age, but not before 4 months), allergic foods such as peanut-containing foods, eggs, fish and wheat be introduced in the first year of life. Currently, there is no specific recommendation for allergy testing prior to peanut introduction for high-risk infants as recommended by the updated US guidelines.
According to Professor Allen, there is some doubt that the allergist workforce in Australia could cope with the demand for high-risk screening if our guidelines matched those of the USA, with 'potentially quite a significant number of people seeking testing.'
'We think that if an infant has egg allergy or early onset severe eczema, they should be seeing an allergist anyway, and it can be left to the allergist and the individual to decide how best to introduce other foods such as peanuts,' she said. The addendum guidelines were copublished in the Journal of Allergy and Clinical Immunology; Annals of Allergy, Asthma and Immunology; Journal of Pediatric Nursing; Pediatric Dermatology; World Allergy Organization Journal; and Allergy, Asthma and Clinical Immunology.
Ann Allergy Asthma Immunol 2016; http://dx.doi.org/10.1016/j.anai.2016.10.004. 
Picture credit: © Melica/stock.adobe.com