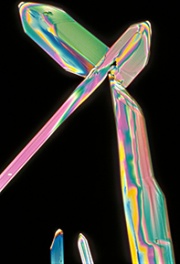 Novel risk factor for atrial fibrillation identified
By Jane Lewis 
In people with normal thyroid function, higher circulating free thyroxine levels, but not thyroid-stimulating hormone (TSH) levels, are associated with increased risk of atrial fibrillation (AF), finds new research published by the Thyroid Studies Collaboration in Circulation. 
According to the researchers, although subclinical hyperthyroidism is known to be associated with increased risk of AF, the current study is the first individual participant data analysis of prospective cohorts to examine the association between thyroid function in the reference range or subclinical hypothyroidism and the risk of AF. 
Speaking to Medicine Today, contributing author Professor John Walsh, endocrinologist at Sir Charles Gairdner Hospital and Clinical Professor of the School of Medicine and Pharmacology, University of Western Australia, Perth, said the study identifies a novel risk factor for AF and therefore advances our understanding of its pathogenesis. 
'The novel finding was that in people without thyroid disease, having a free T4 in the upper part of the reference range is a risk factor for developing AF,' he said. 'Free T4 concentrations are genetically regulated, so it's also telling us something about genetic predisposition to AF.' 
'Recognised risk factors for AF include older age, male sex, taller height, hypertension, obesity and hyperthyroidism. To that list, we can now add having a genetically-determined free T4 in the upper part of the normal range.' 
In their systematic review the researchers studied 11 cohorts comprising 30,085 participants, of whom 1958 (6.5%) had subclinical hypothyroidism and 2574 (8.6%) developed AF during follow up. Baseline TSH level was not found to be significantly associated with incident AF in participants with normal thyroid function (defined as TSH 0.45 to 4.49 mIU/L) or subclinical hypothyroidism (TSH 4.5 to 19.9 mIU/L). However, higher baseline free T4 levels in euthyroid individuals were associated with increased AF risk, after adjustment for age and sex (hazard ratio, 1.45). 
'Further studies are needed to investigate whether these results apply to thyroxine users, which might entail a careful evaluation of the risks and benefits of current target thyroid hormone concentrations for thyroid replacement therapy,' the researchers concluded.
Circulation 2017; doi: 10.1161/CIRCULATIONAHA.117.028753.
Picture credit: © Dennis Kunkel Microscopy/SPL. Thyroxine crystal (light micrograph).