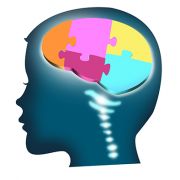 © CRYSTALEYESTUDIO/ STOCK.ADOBE.COM
Pre-emptive therapy may reduce autism spectrum disorder diagnoses in early childhood
By Nicole MacKee
An intervention delivered in infancy can help to reduce autism spectrum disorder (ASD) diagnoses in early childhood, according to Australian experts who say the therapy is ready for use in practice.
A randomised clinical trial, published in JAMA Pediatrics, compared a pre-emptive invention with usual care in 103 infants (aged 9 to 14 months) who were showing early signs of ASD. The intervention group joined a 10-session program – the iBASIS-Video Interaction to Promote Positive Parenting (iBASIS-VIPP) – in which parents and caregivers were supported to build infants' social engagement and interaction.
The researchers reported that children in the intervention group had lower odds of meeting the diagnostic criteria for ASD (7%) compared with those provided with usual care (21%) at age 3 years. They found a number needed to treat of seven participants.
Lead researcher Professor Andrew Whitehouse, Angela Wright Bennett Professor of Autism Research at Telethon Kids and University of Western Australia, Perth, said a 'striking aspect' of the study was its close replication of the findings from a previous clinical trial (J Child Psychol Psychiatry 2017; 58: 1330-1340).
'This replication is a true rarity in autism research, and leads us to propose that this therapy is ready for use in clinical practice,' Professor Whitehouse told Medicine Today.
'This finding also provides strong evidence for a new model of how we provide clinical support to children with developmental differences.'
Professor Whitehouse added that it was important to identify developmental differences as early as possible.
'The aim of the research was to find a safe and effective way to provide support to neurodivergent babies very early in life, when previously they may have received either no support, or support that could potentially lead to harmful outcomes,' he said.
'Rather than trying to counter neurodivergence, the [iBASIS-VIPP] therapy seeks to help parents understand the unique skills and abilities of their baby, and how they can best engage in a way that makes their child feel perceived and understood. Contrary to any sense of "opposing" autism, this therapy cherishes neurodiversity by attending to and understanding it, giving equal opportunity to these babies for a social environment that is adapted and responsive to them as individuals.'
Professor Whitehouse emphasised that autism could not be prevented, and this was not the aim of the study.
'The babies remain neurodivergent, but they are not showing the same degree of developmental barriers that lead them to meet the "deficit focused" DSM-5 diagnostic criteria of autism,' he said, noting that these infants and young children still required support.
JAMA Pediatr 2021; doi:10.1001/jamapediatrics.2021.3298.