Review reinforces link between obesity and cancer – is it time for preventive action?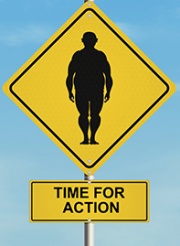 By Jane Lewis
There is strong evidence to support the association between obesity and several different cancers – predominantly those of digestive organs, and hormone-related malignancies in women – whereas other associations 'could be genuine' but remain uncertain, a meta-review of 204 meta-analyses published in the BMJ has concluded.
According to the meta-review researchers, 'evidence of the strength of the associations between obesity and cancer may allow finer selection of people at high risk, who could be selected for personalised primary and secondary prevention strategies.'
Speaking to Medicine Today, Professor Ian Caterson, Director of the Boden Institute of Obesity, Nutrition Exercise & Eating Disorders at the University of Sydney, said the study clearly shows there is 'a good association between a number of cancers and being obese, and suggests that for other cancers, we need to look more closely.'
'As clinicians, we need to recognise this link, and may need to start thinking in terms of prevention. Just as we know obesity is related to metabolic disease and things can be done to prevent diabetes, we know obesity is related to cancers, some of which are quite preventable in our society,' he said.
Of the 95 meta-analyses that included cohort studies and used a continuous scale to measure adiposity, 13% were assessed as providing strong evidence, 18% as highly suggestive, 25% as suggestive and 20% as weak, with the remaining 24% finding no association between obesity and cancer.
A total of nine obesity-related cancers were found to be supported by strong evidence in the cohort studies: oesophageal adenocarcinoma; colon and rectal cancer (in men); biliary tract system, pancreatic and kidney cancers; endometrial cancer (premenopausal); breast cancer (postmenopausal); and multiple myeloma. 
Other associations for cancer were found to be supported by strong evidence when categorical measures of adiposity were included: weight gain with colorectal cancer; BMI with gallbladder, gastric cardia and ovarian cancer; and multiple myeloma mortality.
The authors of an accompanying editorial pointed out that both the current review and a recent umbrella review by the International Agency for Research on Cancer (IARC) 'consistently and strongly concluded that excess body fat increases the risk of most digestive system cancers as well as endometrial and postmenopausal breast cancer.'
'Though some specifics remain to be worked out, the unavoidable conclusion from these data is that preventing excess adult weight gain can reduce the risk of cancer,' the editorialists concluded. 'The time for action is now.' 
BMJ 2017; 356: j477 doi: 10.1136/bmj.j477.
BMJ 2017; 356: j477 doi: 10.1136/bmj.j908.
Picture credit: © norsob/Stock.adobe.com