Image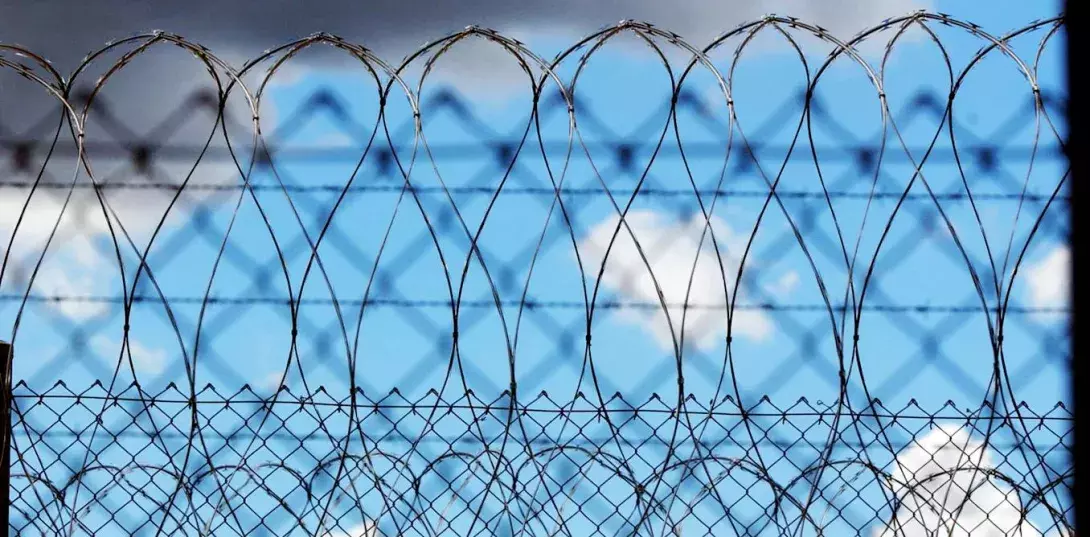 Shutterstock
The Conversation
New report reveals shocking state of prisoner health. Here's what needs to be done
A new Australian Institute of Health and Welfare report on the health of people in Australian prisons makes for sobering reading.
It reveals that compared to the general population, people in prison have higher rates of mental health conditions, chronic disease, communicable disease, and acquired brain injury. This is despite the fact the prison population is relatively young.
This is a problem for everyone. Research shows mental health intervention and engagement helps reduce offending among offenders with serious mental illness.
Good health care in prisons, with continuity of community health care upon release, not only helps the person being treated. It also helps the community through reduced levels of offending.
---
---
The new report
Data were collected in 2022 from 371 people entering prison during a given two-week period, and 431 who were due to be released during the data collection period or in the following four weeks. The report includes information drawn from 73 of 87 prisons across Australia (excluding Victoria, which didn't participate in the survey this year).
The researchers also collected data from 4,500 people who visited the prison health clinic and another 7,100 people who received medications while in prison.
According to the data, around one in two prison entrants reported a chronic physical health condition.
One in two prison entrants reported having been told they had a mental health condition, with almost one in five currently taking mental health related medication.
Around one in five prison entrants reported a history of self-harm.
Self-reported levels of distress were high:
The report also revealed:
two-thirds of prison entrants reported they had previously been in prison
around two in five younger prison entrants reported a family history of incarceration
around two in five prison entrants reported having dependent children in the community
nearly one in three prison entrants reported their highest level of schooling as year nine or under
nearly one in two prison dischargees expected they would be homeless on release
almost one in three prison entrants reported consuming at least seven standard drinks of alcohol in a typical day of drinking
almost three in four prison entrants reported being current smokers.
Shocking, though unsurprising
As someone who has worked in prisons and researched prisoner health for more than three decades, I was sadly unsurprised by these grim findings. The results are largely consistent with previous reports and confirm people in custody have particularly high health needs.
It's easy for us to lose sight of the health needs of people in prison while they are locked away.
A high percentage of people in prison are on remand pending trial and once sentenced most are back in the community relatively soon.
Once sentenced, most spend a relatively short time in prison, particularly those who commit low or medium-risk offences.
A high proportion of people cycle back into prison after release. There is very little continuity of care between health care in prison and in the community. The failures in the system help replicate disadvantage and leave the whole community worse off.
Why is the prisoner population generally in such poor health?
Many prison entrants are poorly educated, impoverished, come from families with an incarceration history, and experience homelessness.
They are also more likely than others in the community to have poor employment skills and histories, and to have experienced child abuse.
A disproportionate number of people in prison are Aboriginal or Torres Strait Islanders, a group that generally experiences significantly poorer health than the general community.
Recent evidence also shows many people in prison have poorer levels of health literacy than people in the general community. In other words, they may struggle to obtain, understand, and use information to make appropriate health decisions.
Why is this a problem for all of us?
Prisons are very much part of our community and most people are incarcerated temporarily. By enhancing the health care of people in prison and ensuring continuity of care to the community, we can reduce the costs associated with health care more generally. Investing early to improve the health of prisoners can save a lot of taxpayer money down the track.
And as some types of mental health conditions are related to a higher risk for offending, better health care can help enhance public safety.
---
---
What needs to be done?
We need to reassess how we think of prisons and those detained in them.
We have an opportunity to target people entering prisons to increase their health care and health literacy. Health care, and particularly mental health care, are critical ingredients in enhancing prisoners' wellbeing, their health literacy and their continuity of care upon release.
All states screen detainees upon admission for health issues. And, encouragingly, the new report on prisoner health reveals almost three-quarters of prison dischargees rated the health care they received in the prison clinic as good or excellent.
But as good as they are, correctional health services cannot effectively overcome systems issues. Health care in prison is not enough to address health literacy, prevention of health problems, and continuity of care upon release.
---
---
The health and mental health care service system in Australia is fundamentally flawed.
Prison health services are funded by state governments without federal funding enjoyed by all other Australians through the Medicare Benefits Schedule (MBS) and Pharmaceutical Benefits Scheme (PBS).
This funding inequity and systemic issues contribute to the overall disadvantage in health care for people in prison.
And in some states, the responsibility for prisoner health care rests with the department of justice rather than the department of health.
This contributes to a breakdown in integrated service planning and delivery, which should include prisoner health care, health care upon release, and continuing care while in the community.
Boosting health literacy among people detained in prisons can help. Health literacy includes health-related critical thinking, communication, and problem-solving.
It means equipping people with the skills they need to actively participate in their own health and wellbeing.
---
---
Disclosure statement
---
James Ogloff has received funding from the Australian Research Council and is a Strategic Advisor for the Victorian Institute of Forensic Mental Health (Forensicare). Forensicare provides mental health services in prisons in Victoria.
This article is republished from The Conversation under a Creative Commons license. Read the original article, published on 15 November 2023.

Opinions expressed in Something Borrowed are those of the original authors and do not necessarily reflect those of the Editors, the Editorial Board or the Publisher of Medicine Today.